Jet Airways New Delhi Hub
---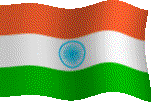 HELLO FOLKS
Welcome to the newly opened Jet Airways New Delhi hub
Do you have what it takes?
A site dedicated to virtual pilots who are looking for realism when flying. We are committed to provide that feeling to all those who dare the skies. We believe in few but dedicated members who are commited and have knowledge and flying skills. If you think you are one of them....take the test to join us.
Asia..... a continent which tests out the skills of the best of Pilots. Be it the tough approach at Hong Kong or Paro or a scenic one at Phuket and Chiang Mai we at Jet Airways will be providing flight schedules at all these Airports and more. We at Jet Airways feel that bringing realism to your flying experience is the most important factor. To accomplish this very difficult task we make each member go through a series of tests and exams before he/she is promoted to the next level. This assures that each member is completely comfortable for whichever type of Aircraft he/she is rated for and knows all the procedures for it. Also each month we will be organising events which would test out the skills of each pilot, at the end of which will be a coveted certificate.
New Delhi is the hub which acts as a transit point between all cities in Europe and South Asia/Far East. We are operating flights to all the major European cities and also to the rest of Asia. Flight schedules are such that our flights make excellent connections to North and South America through our hubs in London and Tokyo. Efforts are on to make the site more informative. This also depends on the response and suggestions that we recieve from our member Pilots. We will be coming out with a NOTAM each month which would highlight events currently happening or other important additions or changes being made to the site.
So stay tuned and visit this page to be abreast of all the latest happenings.